Aloha everyone!! Did you know today is International Surfing Day!? That's right my favorite sport has been given it's own day.
The Surfrider Foundation started this a few years back to make people more aware of how important our oceans are. Their campaign this year is to Take The Day Off and Surf. California has declared it an official holiday! Here in Hawaii my kids and I plan to be out in the water all day!
Surfing is a huge part of Hawaiian culture. You see people of all ages out surfing!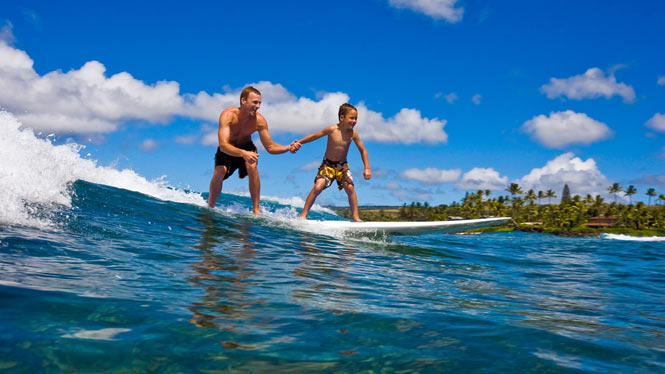 But what if you don't surf? What if I am not even near the ocean? There are so many wonderful books, resources and fun art projects that can bring the surf to you.
Blue Marbles is an amazing site that helps promote ocean awareness.
What about making your own ocean in a bottle?
Or maybe a Coral Reef
Or even your own surf buddy
National Geographic has an excellent site all about the ocean.
I hope that no matter where you are today you will stop and reflect on how important our oceans are and ways that you can help educate future generations!